Jon Huntsman's hype faces New Hampshire test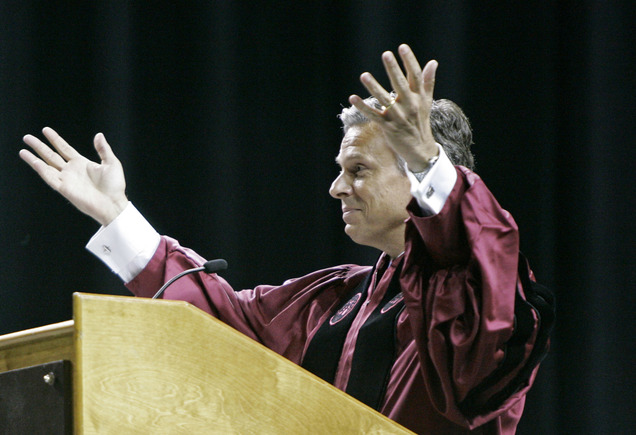 By ALEXANDER BURNS & KASIE HUNT, Politico
Jon Huntsman's days as an international man of mystery are about to come to an end.
The former ambassador to China is embarking on a five-day campaign swing through New Hampshire, a trip that will put him in the center of the 2012 fray amid growing Republican alarm about the weakness of the party's presidential field.
In some respects, Huntsman's timing couldn't be better: The race for the GOP nomination is as wide open as ever, with many in the Republican rank and file casting about for new options after Mike Huckabee and Haley Barbour decided not to run.
But five months after floating himself as a potential presidential candidate – and several weeks after leaving his post in Beijing – Huntsman remains a political cipher. He has scarcely spoken in public, delivering a single commencement speech and giving an extended interview to just one publication. He hasn't yet made any of the hand-shaking, back-slapping retail stops that define early-state primaries—like the gun shop and country store visits he has planned for Saturday in Hooksett.
Windham, N.H., Republican Chairman Travis Blais – who will host Huntsman at an event Saturday – put the White House hopeful's challenge in stark terms: "If anyone knows him at all, chances are they know him in a negative way."
"Huntsman needs to connect with people. He obviously needs to dispel any suspicion that he's not conservative enough to win the Republican nomination," said Blais, who does not plan to endorse a candidate. "The guy's got a great resume, but so does Tim Pawlenty. So does Rick Santorum. It's got to be, 'Why Jon Huntsman?'"
For Huntsman, this trip is a first real crack at answering that question, and the stakes for his New Hampshire rollout are obvious. The maverick-friendly Granite State, where independents are allowed to vote in party primaries, looms large in Huntsman's 2012 map and represents his best opportunity to duke it out with Mitt Romney. And as Huntsman tackles his wide array of vulnerabilities, he has only a limited number of chances to get his answers right.
To read more, visit:Â http://www.politico.com/news/stories/0511/55273.html#ixzz1MnejPJzH