Judge halts Arkansas plan to execute 8 inmates in 11 days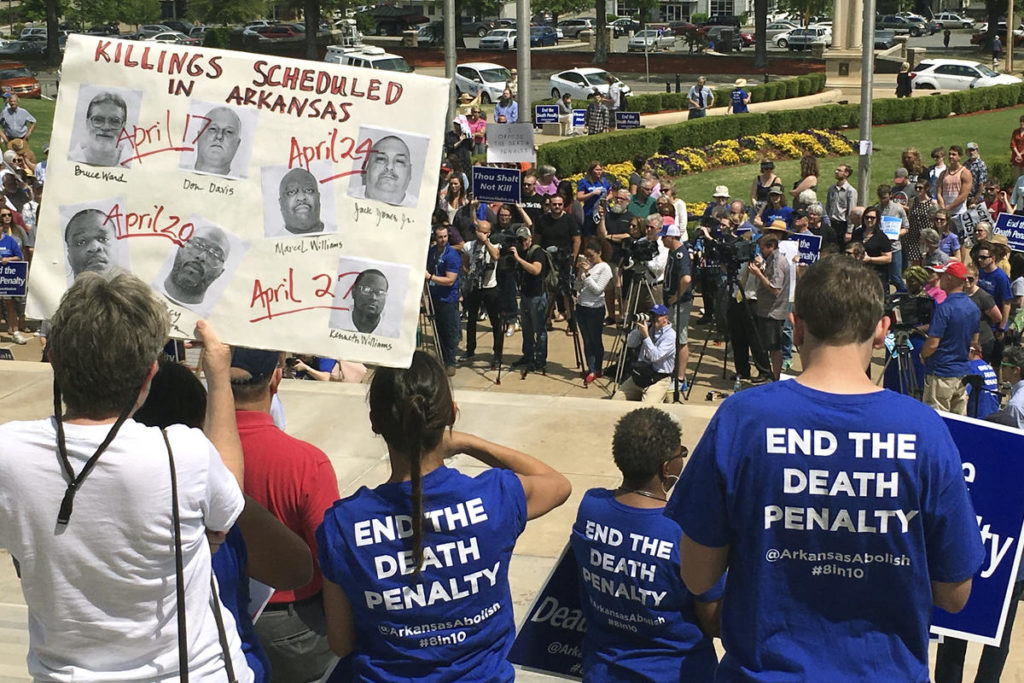 LITTLE ROCK, Ark. (AP) — A federal judge dealt a serious blow Saturday to Arkansas' unprecedented plan to execute eight inmates in an 11-day period, saying the men have the right to challenge a drug protocol that could expose them to "severe pain."
The state appealed U.S. District Judge Kristine Baker's order hours later, hoping to follow through with its planned executions, with the first scheduled for Monday. Arkansas' supply of one of its three lethal injection drugs, midazolam, expires April 30 and Republican Gov. Asa Hutchinson has said he wants to use the drugs before they spoil.
Manufacturers object to states using their drugs in executions, and the Arkansas Department of Corrections said in previous court filings that it doesn't have a way of obtaining more of the sedative midazolam. A drug supplier, meanwhile, asked a state judge to lift a temporary restraining order preventing Arkansas from using a paralyzing drug, vecuronium bromide, and sought to drop its lawsuit claiming Arkansas obtained the drug under false pretenses.
Another federal judge and the state Supreme Court had already granted stays to two of the eight inmates, reducing the number of planned executions to six within an 11-day period. If Arkansas had proceeded with its original plan to execute eight inmates in double executions on four days, it would have been the most people put to death by a state in that timeframe since the U.S. Supreme Court reauthorized the death penalty in 1976. Only Texas has executed six inmates in less time.