Judge won't release drafts of Hillary Clinton Whitewater indictment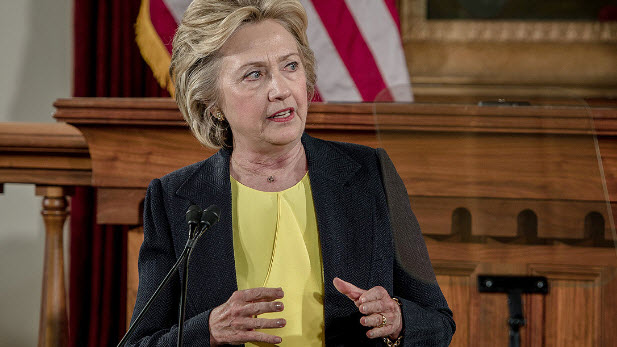 A federal judge has rejected a conservative group's lawsuit demanding the release of drafts of a criminal indictment of Hillary Clinton prosecutors prepared, but never issued, during the Whitewater investigation in the 1990s.
U.S. District Court Judge Reggie Walton ruled Tuesday that Clinton's "substantial privacy interest" outweighed any public interest in disclosure and that the material was protected from disclosure by a court rule enforcing grand jury secrecy.
Story Continued Below
"The fact that information about the independent counsel's investigation and potential indictment of Mrs. Clinton is readily available to the public does not extinguish Mrs. Clinton's privacy interest," Walton wrote. "Although an individual's interests in privacy fade when the information involved already appears on the public record'…'the fact that an event is not wholly private does not mean that an individual has no interest in limiting disclosure or dissemination of [the requested] information,'" the judge added, quoting earlier cases.
The group suing for the records under the Freedom of Information Act, Judicial Watch, argued that public interest in the draft indictments was magnified by Clinton's presidential bid.
Walton's 30-page opinion said Clinton's public role "heightened" interest in how investigators treated her, but he said she was a private citizen at the time of the Whitewater real estate investment that ultimately led to the independent counsel probe.