Judicial Watch seeks to put Hillary Clinton under oath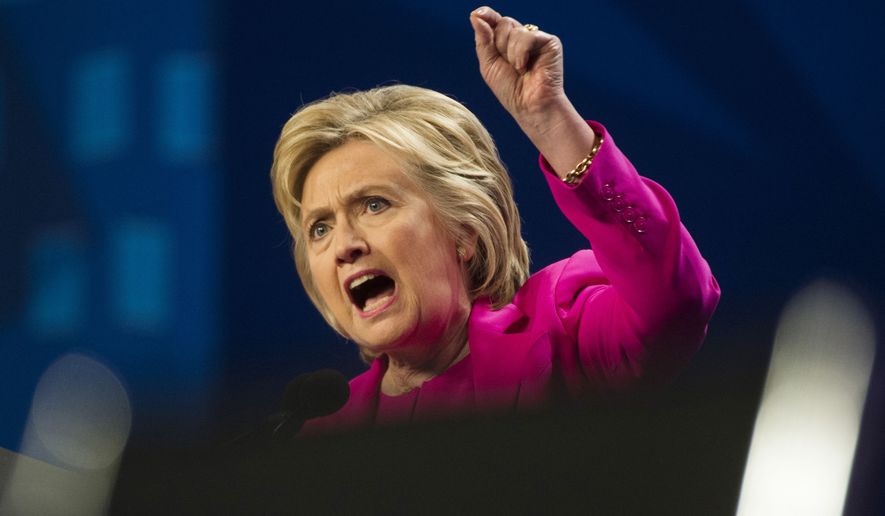 Judicial Watch, the interest group that won the right to force Hillary Clinton's top aides to testify on her secret email system, petitioned a federal judge Friday to force Mrs. Clinton herself to sit for a deposition, saying there are questions only she can answer about how she handled her messages.
Neither of Mrs. Clinton's close personal aides, Huma Abedin or Cheryl Mills, were able to shed light on why she created the secret email system in the first place, Judicial Watch said in a court filing, so the former State Department secretary herself must answer those questions.
"It was her system. She was the primary driving force behind it and was its principal user," Judicial Watch said. "Without Secretary Clinton's testimony, there can be no fair, rightful and conclusive answer to the court's questions."
Judge Emmet G. Sullivan set a hearing for July 18 to consider the request, and ordered Mrs. Clinton's lawyers to file briefs next week laying out their position.