Key Republican says ObamaCare mandate repeal under consideration in tax bill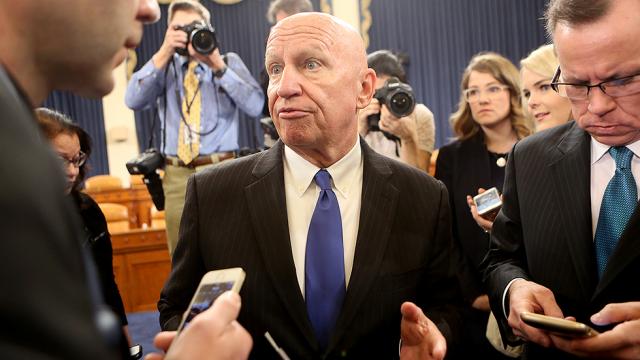 House Ways and Means Committee Chairman Kevin Brady (R-Texas) said Friday that lawmakers are considering repealing ObamaCare's individual mandate as part of their tax reform bill given President Trump's repeated demands to do so.
Brady said President Trump has told him twice by phone and once in person that he wants the mandate repealed in the tax bill. Trump has also publicly called for the idea.
Earlier in the week, Brady rejected the idea, saying it could jeopardize the tax bill.
On Friday, he said he's worried the provision could not get through the Senate and would open up the contentious health care debate.
"There are pros and cons to this," Brady said at an event Friday hosted by Politico. "Importing health care into a tax reform debate has consequences."