Keystone pipeline: Southern portion should be expedited, Obama says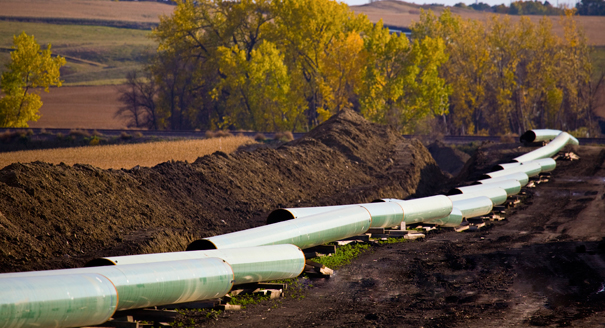 By DARREN GOODE and DAN BERMAN | Politico
CUSHING, Okla. — President Barack Obama will use Thursday's visit to Oklahoma to announce that he's ordered federal agencies to get on the horse to approve the southern part of the Keystone XL pipeline, the White House announced.
Obama will issue an executive order on federal permitting of infrastructure projects, "which will require agencies to make faster permitting and review decisions for vital infrastructure projects while protecting the health and vitality of local communities and the environment," the White House said.
As for the Oklahoma to Gulf Coast part of Keystone, Obama will "issue a specific memorandum in Cushing directing federal agencies to expedite the Cushing Pipeline," according to the White House.
"The need for pipeline infrastructure is urgent because rising American oil production is outpacing the capacity of pipelines to deliver oil to refineries," the statement said.
On a conference call Tuesday, White House energy adviser Heather Zichal hinted that such an announcement was coming.
Zichal also signaled the president is likely to eventually approve the entire 1,700-mile Keystone XL pipeline from Alberta to Texas as soon as a new route is found through Nebraska, Cushing Mayor Evert Rossiter told POLITICO.
"She explained the same thing we've heard from TransCanada that as soon as the route is determined to go through Nebraska and as soon as that is all approved then he will sure sign that to get the pipeline on to Cushing," Rossiter said.
"It wasn't guaranteed, but it was," he added. "It wasn't guaranteed, but it was good news, let's put it that way."
The White House has consistently said that Obama rejected the pipeline in January because Congress cut short the environmental review process and cited bipartisan opposition to the proposed route through Nebraska, and officials have left the door open for TransCanada to try again.
To read more, visit:Â http://www.politico.com/news/stories/0312/74319.html#ixzz1po19ZRFG