Kirsten Gillibrand: Brett Kavanaugh undermines women's ability 'to survive'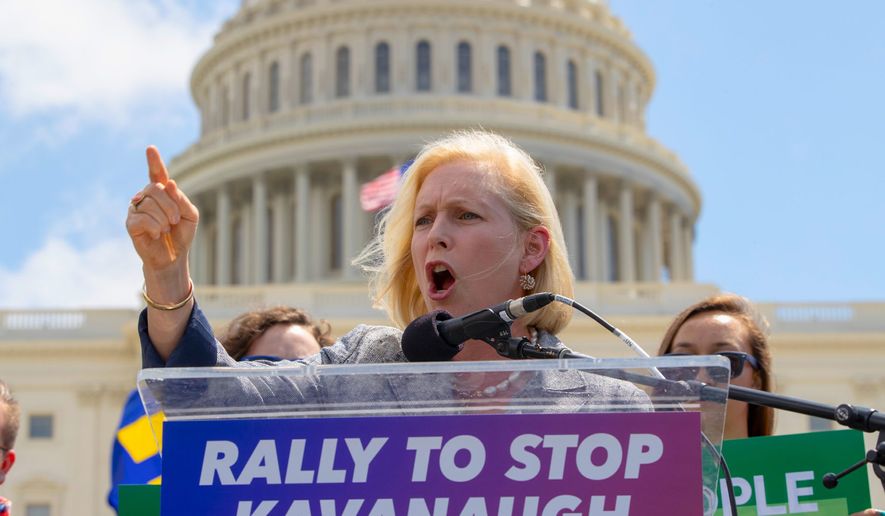 Progressive female lawmakers said Tuesday Supreme Court nominee Brett Kavanaugh will overturn a woman's right to an abortion and endanger women's access to health care, creating a life or death situation if he's confirmed to the high court.
The Democratic senators claimed the president's nominee was selected by right-wing, conservative groups who want to repeal the Affordable Care Act and overturn Roe v Wade, the 1973 landmark decision creating a legal right to an abortion.
They said Republicans have put affordable health care for women on the judicial chopping block.
"My heart breaks when I think about how Kavanaugh's confirmation would hurt expecting and new moms too, who would have a harder time getting access to the maternity care that they need," said Sen. Tammy Duckworth, Illinois Democrat, during a press conference.