Labor unions set to unleash millions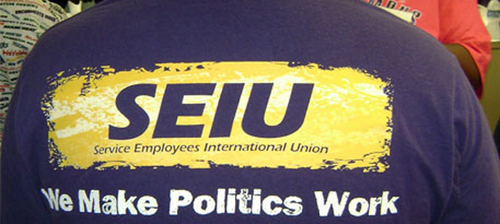 By Luke Rosiak-The Washington Times
Labor unions are sitting on at least $122 million in cash that can be spent on politics — more than corporate political action committees have on hand — and have already sent millions to Democratic super PACs that are purchasing ad buys daily.
With unions' traditional specialty being "get-out-the-vote" rather than persuasion, it is now, in the final weeks of the campaign, that much of those funds stand to be spent.
Led by the Service Employees International Union (SEIU) with $13 million in the bank and the United Auto Workers (UAW) at $6.3 million, they can give that money in unlimited amounts, rather than $2,500 at a time, to the gamut of Democratic super PACs that exist thanks to a 2010 court ruling Democrats mostly denounced.
Seven unions have also established their own super PACs. Since July, those super PACs have run $42 million worth of ads and canvassing, including $14 million in the presidential race, $3.8 million on the Wisconsin Senate race and $2.8 million on the Ohio Senate race, plus $13 million on House candidates.
In recent weeks, there have been signs that they are readying more ads. In late September, the National Education Association transferred $3.3 million to its super PAC, and the AFL-CIO transferred $3.1 million.
To read more, visit: Â http://www.washingtontimes.com/news/2012/oct/23/labor-unions-set-to-unleash-millions-for-ad-buys/