Last Ditch Efforts For Rand Paul?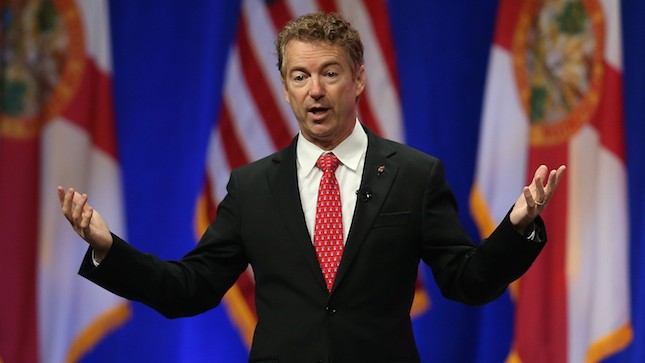 Thursday will be a pivotal day in Rand Paul's presidential bid: Either he will be absent from the second-to-last GOP debate before primary season begins or he will be on stage during the prime-time event in front of millions of eyeballs.
His fate comes down to whether Fox Business Network acquiesces to his plea to be included or whether he relents from his insistence that he will skip the undercard debate, which he was bumped down to after failing to meet the network's criteria.
Paul argues that a poll released on Wednesday shows he should qualify despite the fact that it was released outside of the network's window of consideration.