Liberal movement bails on Bernie, searches for third-party trailblazer to run for president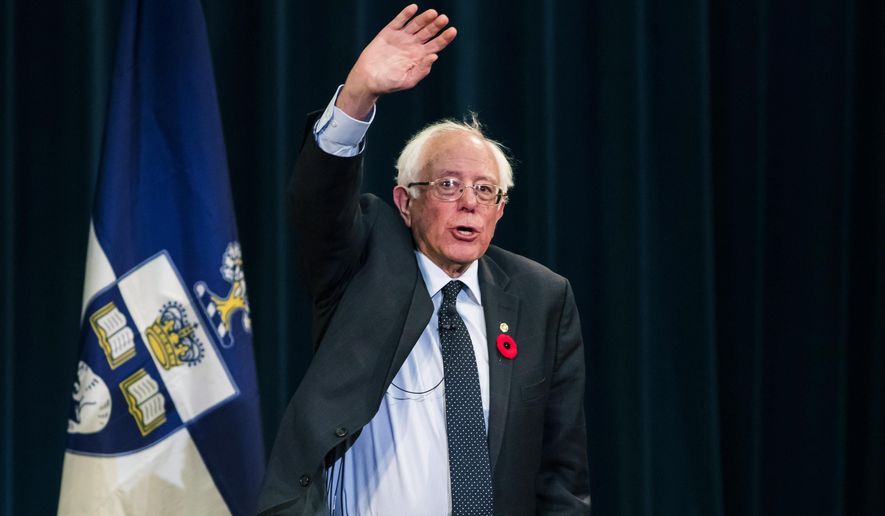 The liberal activists who hoped to recruit Sen. Bernard Sanders to lead a new third party appear to have given up on the senator, dropping his name from their movement as they search for another champion to pave an independent path in the next presidential election.
Comprising former Sanders staffers and volunteers, the group says the invite to Mr. Sanders still stands, but it's changing its name from "Draft Bernie for a People's Party" to "Movement for a People's Party."
"We are motivated to continue whether Bernie is prepared to join us yet or not by the fact that a new party is inevitable in the United States," said Nick Brana, who founded the effort and serves as its national director.
MPP plans to bring together progressive organizations, unions and working people in the hopes of consolidating resources and fielding a presidential candidate in 2020.