Lisa Page's lawyer says she's willing to testify 'later this month'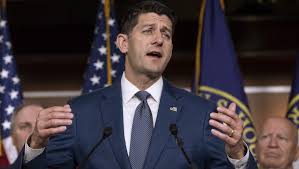 Lisa Page, the former FBI lawyer whose anti-Trump text messages raised suspicions of bias in the agency, claimed through her lawyer Wednesday that there is "no basis for claims" that she is hiding information from Congress and is still willing to testify, less than a day after she refused to testify in a House hearing.
Page, the ex-FBI lawyer whose extramarital affair with fellow FBI employee Peter Strzok was examined in a Justice Department watchdog report, was subpoenaed by the House Judiciary Committee, but said Tuesday night she would not testify.
But Page's attorney, Amy Jeffress, said Page is still willing to talk later this month, and said she didn't appear Wednesday because the committee had not provided enough detail on the scope of lawmakers' questions, and the FBI had not provided documents for her to review ahead of the testimony.
"She has offered to voluntarily appear before the committees later this month," said Jeffress in a Wednesday statement. "I received a message from the Department of Justice after 11 p.m. last night that they have finally granted her request to review the relevant documents. We are working to arrange that process quickly so that we can move forward with her appearance before the Committees."