Louisiana Gov. Jindal cancels Planned Parenthood contract in wake of videos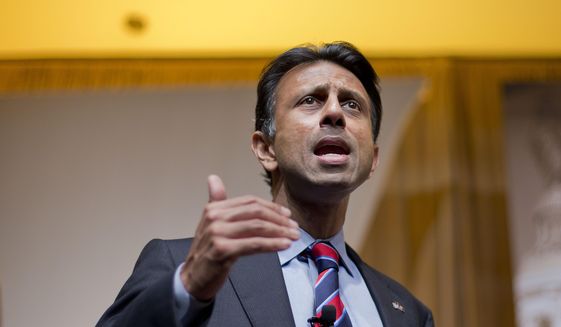 Louisiana Gov. Bobby Jindal canceled Planned Parenthood's Medicaid contract with his state Monday, moving to strip the organization of funding in the wake of disturbing undercover videos that appeared to show employees haggling over selling fetal tissue obtained from abortions.
Mr. Jindal said the videos showed Planned Parenthood workers admitting they engaged in late-term abortions and did them to try to leave fetus body parts as intact as possible so they could be sold later.