March sees only 98K new jobs, but jobless rate falls to 4.5 percent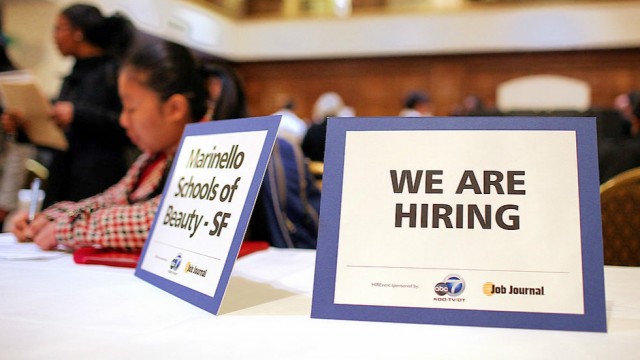 The economy added only 98,000 jobs in March, well below expectations, though the unemployment rate dropped to its lowest rate since May 2007, before the recession started.
The jobless rate last month fell from 4.7 percent to 4.5 percent because 472,000 more Americans found jobs last month, the Labor Department said Friday.
The year's jobs growth had started strong — bolstered by warmer-than-normal weather — and an unexpectedly chilly March likely weighed on construction, which added only 6,000 jobs after growing by 59,000 in February.
"Job growth this year is running close to last year's pace and is running well ahead of what is needed to keep up with labor force growth," said Gus Faucher, chief economist at PNC Financial Services.