Marco Rubio To Voter: Pathway to Citizenship Question 'Not A Yes Or No Answer'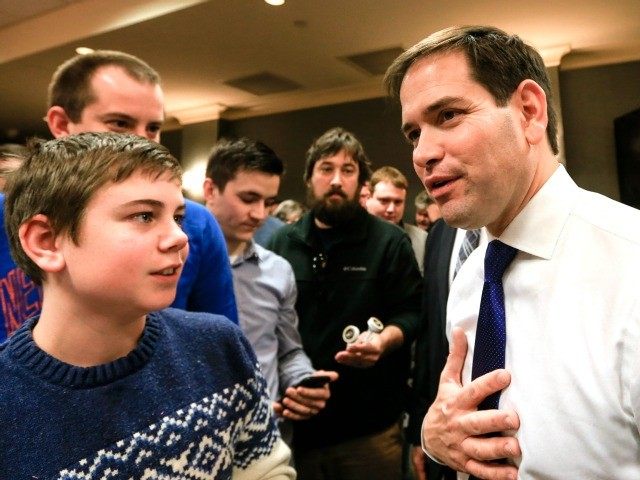 "The question about 'Whether you give citizenship to people' is not a yes or no answer," Sen. Marco Rubio (R-FL) says, adding there was no "unanimity" in America about what to do with illegal immigrants.
Rubio made his remarks during a town hall discussion in Iowa, after he was asked by a woman about his position on immigration. "Yes or no question: Do you support a path to citizenship for illegal aliens?" she asked.
"I don't believe we're not going to round up and deport 12 million people, I'm not going to lie to you about that." Rubio said. He said that many illegal immigrants would not be able to stay – because they were either criminals or hadn't been in the United States long enough.