McConnell, GOP defend NSA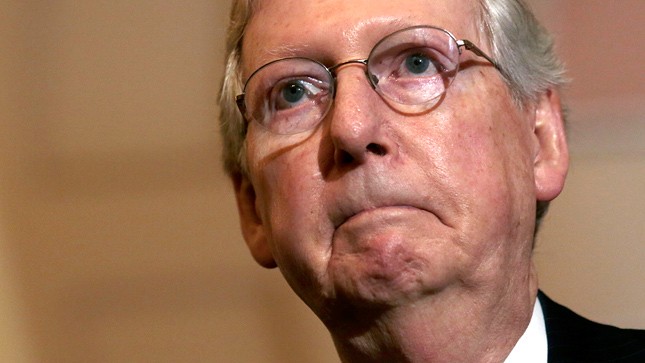 Senate Majority Leader Mitch McConnell (Ky.) and other top Republicans on Thursday defended the National Security Agency's surveillance program as vital to protecting national security.
McConnell and other Republicans also starkly criticized legislation that would effectively end the NSA's bulk phone records collection program.
"It will neither keep us safe nor protect our privacy," the Kentucky Republican said of the USA Freedom Act.
Congress faces a June 1 deadline to renew the Patriot Act, which authorizes the NSA bulk data program.
McConnell has pushed for a flat extension of the program, known as Section 215, but there are Democrats and Republicans in the Senate who want to approve legislation that would curtail it.
Hours before McConnell's remarks, a federal court ruled that the NSA's bulk collection of Americans' phone records was illegal. The federal court ruling, a major victory for the NSA's opponents, struck like a lightning bolt into the congressional debate over whether to extend the Patriot Act.