McConnell: 'Zero chance' Congress doesn't raise debt limit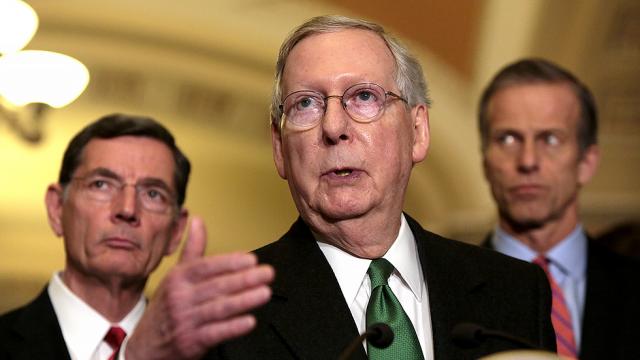 Senate Majority Leader Mitch McConnell (R-Ky.) pledged Monday that lawmakers and the president wouldn't allow the United States to default on its debt this fall, risking a global financial crisis.
McConnell said there is "zero chance" Congress won't raise the debt ceiling — the legal limit on how much the federal government can owe — before the Treasury Department runs out of ways to delay a default.
The Congressional Budget Office and outside experts have projected the Treasury to exhaust its repayments options sometime in September or October.
"There is zero chance — no chance — we won't raise the debt ceiling," McConnell said during a Louisville, Ky., event with Treasury Secretary Steven Mnuchin.