Melania Trump steps into political spotlight at RNC, Giuliani electrifies crowd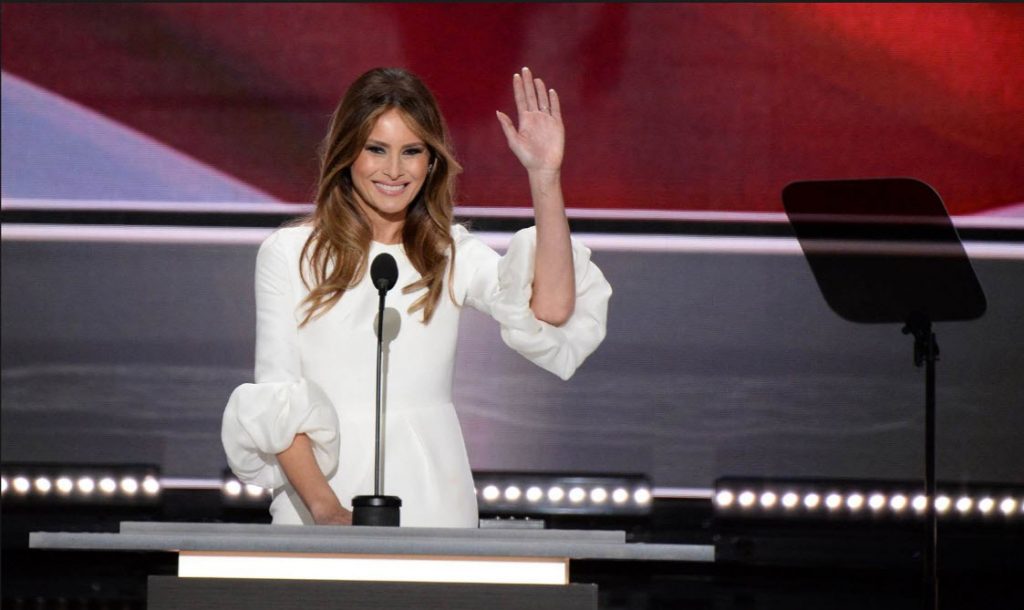 Melania Trump and her introduction by the presumptive Republican nominee may have been the long-awaited highlight — but it was pointed attacks on Hillary Clinton that included the mother of one of the Benghazi terror attack victims that set the tone Monday for the weeklong convention in Cleveland.
Donald Trump broke from the tradition of not appearing before the convention crowd before accepting the presidential nomination to introduce his wife, and assured the crowd at the Quicken Loans Arena that "we're going to win, we're going to win so big."
The energized crowd was still cheering from the speech former New York City Mayor Rudy Giuliani gave just moments before Melania Trump was introduced.
Melania Trump was the first of several other family members who are set to speak at the convention. She broke away from the tone that Giuliani had set minutes prior and spoke about how her husband plans to fight for the country and shed some insight on her plans to help women and children should she become the next First Lady.
"If you want someone to fight for you and your country, I can assure you, he is the guy," she said. "No room for small thinking. No room for small results. Donald gets things done.