Merkley ends his all-night speech against Gorsuch after 15-and-a-half hours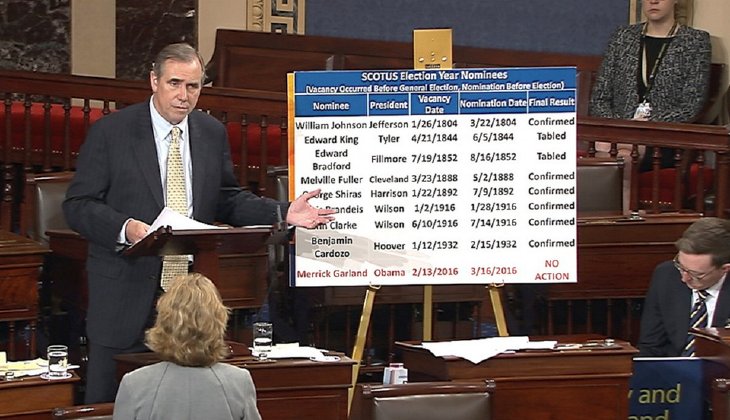 Democratic Sen. Jeff Merkley ended his marathon speech on the Senate floor protesting the nomination of Judge Neil Gorsuch to the Supreme Court after 15-and-a-half hours Wednesday.
The Oregon senator took the floor of the Senate at 6:46 p.m. on Tuesday and spoke throughout the night against Gorsuch and, as is typical during filibusters, many other issues.
Despite Merkley's speech, Senate Majority Leader Mitch McConnell had already filed a motion to end debate on Gorsuch's appointment earlier on Tuesday. A vote on whether to end debate on Gorsuch's appointment is expected to take place on Thursday.
Democrats are trying to block Gorsuch's appointment as more than 40 have announced their intention to vote against ending debate on Gorsuch's nomination. McConnell has said he has the votes to use the so-called "nuclear option," which would change the Senate rules to require only a simple majority to end debate on the nomination.