Michele Bachmann's Campaign Calls Romney's Decision Not To Sign Pro-Life Pledge "Distressing"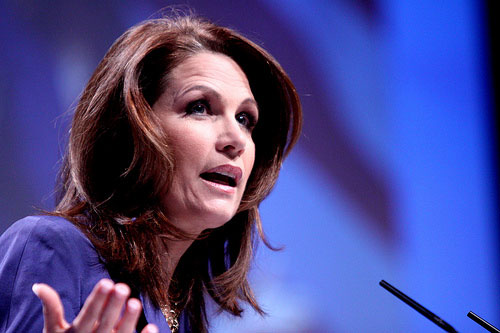 Game on. Michele Bachman's campaign is telling Mitt Romney to sign the pro-life pledge.
Just when Mitt Romney thought the pro-life questions had been put to rest he now has to deal with the fallout from not signing the pledge. In short, the GOP presidential frontrunner has given his rivals a clear opening on a very sensitive matter. So much for the pro-life issue being behind Romney. Watch our for Michele Bachmann. She could not only derail Romney but power to the nomination if she plays her cards right. Do not underestimate her.
Here is what Michele Bachmann's spokeswoman Alice Stewart says in the campaign press release:
"It is distressing that Governor Romney refuses to sign the SBA Pledge, even while claiming to be pro-life. The excuses for not signing clearly continue the doubts about his leadership and commitment to ending the practice of abortion – particularly for a candidate who ran as pro-choice for the Senate and Governorship of Massachusetts. Any Presidential candidate seeking our party's nomination should sign the SBA Pledge and vow to protect life from conception to natural death. Governor Romney should reconsider his decision not to sign the Pledge just as he reconsidered his position on the life issue during the last campaign."
To read more, visit: Â http://blogs.cbn.com/thebrodyfile/archive/2011/06/19/michele-bachmann-calls-romneys-decision-not-to-sign-pro-life-pledge.aspx