Migrant Influx Strains Arizona Children's Shelters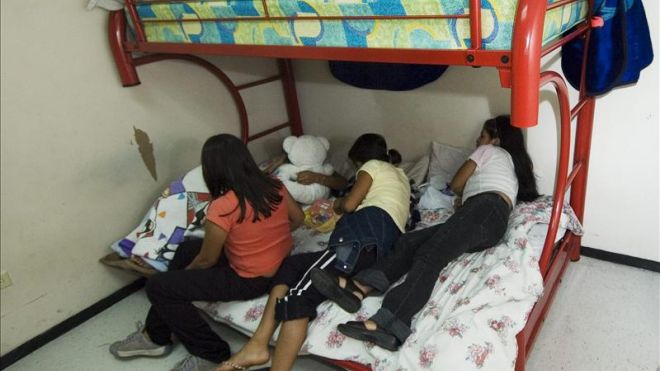 Children's shelters in Arizona are overflowing after the arrival of hundreds of Central American immigrants transferred from Texas, the epicenter of a massive arrival of undocumented children characterized by President Barack Obama as an "urgent humanitarian situation."
The Guatemalan Consulate in Phoenix said that this week it received 70 of its country's citizens who were released at the Greyhound bus station by U.S. immigration authorities.
The migrants were brought from Texas, where the children's shelters and detention centers are full due to the avalanche of undocumented Central Americans in recent months.
The situation is also being felt in shelters in Arizona, with the Phoenix centers already overcrowded with children who arrived alone in this country, Guatemalan Consul Jimena Diaz told Efe.
The number of children crossing the border alone has increased more than 90 percent compared with last year, Cecilia Muñoz, director of the White House Domestic Policy Council, said Monday in conjunction with Obama's presidential memorandum ordering "a unified and coordinated Federal response."