Milo Yiannopoulos, ACLU sue D.C. Metro transit system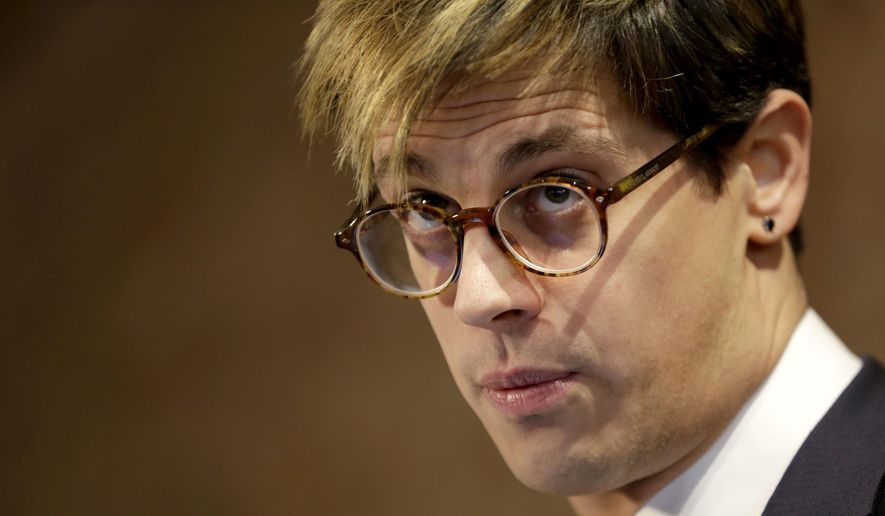 With the ACLU in his corner, conservative firebrand Milo Yiannopoulos sued Metro on Wednesday, demanding the D.C. region's transit system restore ads for his book.
Metro pulled the ads last month after complaints from riders, saying it had concluded belatedly that the ads violated guidelines governing politically charged material.
Milo Worldwide, Mr. Yiannopoulos's corporate entity, has asked for a preliminary injunction to force Metro to restore the ads.
The provocative Mr. Yiannopoulos has some unlikely allies in his suit, joined by the American Civil Liberties Union, People for the Ethical Treatment of Animals and Carafem, a nonprofit women's health organization, each of which wants to run ads Metro has rejected. The groups say the refusals violate the First and 14th Amendments on free speech.