Mitt Romney and Republicans in Congress embrace — warily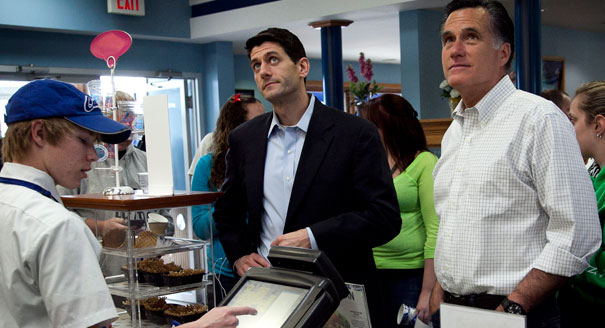 By JAKE SHERMAN and MANU RAJU | Politico
Before Rep. Paul Ryan rolled out his controversial budget plan last month, there was one man eager to learn its details.
It was Mitt Romney.
Over the course of several phone calls with Romney, the Wisconsin Republican explained — point by point — his plan to overhaul Medicare and Medicaid and to cut the budget deficit. It gave Romney fodder to defend the plan against sharp campaign attacks.
The private phone calls are one sign of increased communication between the presumptive presidential nominee's team and top congressional Republicans, marking a new effort to build a relationship critical to their party's success in November.
But the relationship is fraught with political risks.
President Barack Obama would like nothing more than to paint Romney as part of the Republican Conference, which came close to defaulting on the nation's debt and shutting down the government. At the same time, Romney plans to make an aggressive pitch to independent voters and disaffected Democrats — such as recent comments about a law targeting disputes over gender pay discrimination — meaning a general-election shift to the middle could provoke tensions
Romney may need to distance himself from the congressional Republicans on select issues, the candidate's advisers and lawmakers say.
To read more, visit: Â http://www.politico.com/news/stories/0412/75160.html