Mitt Romney: U.S. must help Syrian rebels oust Assad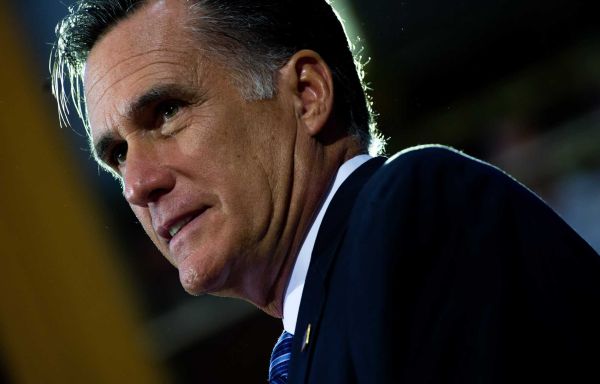 WASHINGTON - Mitt Romney declared on Monday the U.S. must join other nations in helping arm Syrian rebels to oust Syrian President Bashar Assad, casting President Barack Obama's efforts as weak and part of a broader lack of leadership in the Middle East and around the globe.
Hoping to bolster his own foreign policy credentials, the Republicanpresidential challenger said he would identify and organize those in the Syrian opposition who share American values, then work with American allies to "ensure they obtain the arms they need to defeat Assad's tanks, helicopters and fighter jets."
"It is essential that we develop influence with those forces in Syriathat will one day lead a country that sits at the heart of the Middle East," Romney said.
In a wide-ranging address at the Virginia Military Institute, Romney attempted to establish an image for voters of himself as a man who would be a strong commander in chief. In his remarks, he criticizedObama's policies toward Iraq, Afghanistan, Iran and Israel.
Nowhere did he emphasize a different course as strongly as in Syria. Romney cast the civil war there as a proxy conflict with Iran — and said it's in America's interest to court an opposition likely to play a key role in leading a future Syria.
Activists say more than 32,000 people have died in Syria's conflict, which began 19 months ago with Assad's government cracking down on protests. That crackdown was followed by armed rebellion in many parts of the country and, eventually, a full-scale civil war.
Obama's administration still seeks a peaceful political transition, even though the president acknowledged in August that the likelihood of a soft landing for the conflict "seems pretty distant."
Romney aides said he wasn't calling for the U.S. to directly arm the rebels.
Nor has Obama. The president's re-election campaign dismissed Romney's remarks as "saber-rattling" and accused the Republicanof refusing to outline just how his policies would differ from the incumbent's.
The administration has been quietly coordinating with partners in the region who want to provide military assistance. But Obama has opposed directly providing weapons to the rebels or using U.S. air power to prevent Syrian jets from flying.
The U.S. role in coordination is currently aimed at maintaining some measure of control over which groups receive weapons. Administration officials have been pressing America's Arab allies for months about the danger of equipment such as shoulder-launched rockets and other heavy weaponry falling into the wrong hands. The official line is that any arms assistance to the rebels only further militarizes a conflict that should be solved through a peaceful transition strategy.
Privately, officials concede that countries such as Saudi Arabia and Qatar have made different decisions, and the U.S. is working with them so that concerns about extremism and the proliferation of certain types of weapons are taken into account in their decision-making.
To read more, visit:Â http://www.newsday.com/elections/mitt-romney-u-s-must-help-syrian-rebels-oust-assad-1.4086147