Mo Brooks Warns Mitch McConnell Group Attack Ads Make a Democrat Win in AL Sen Race Possible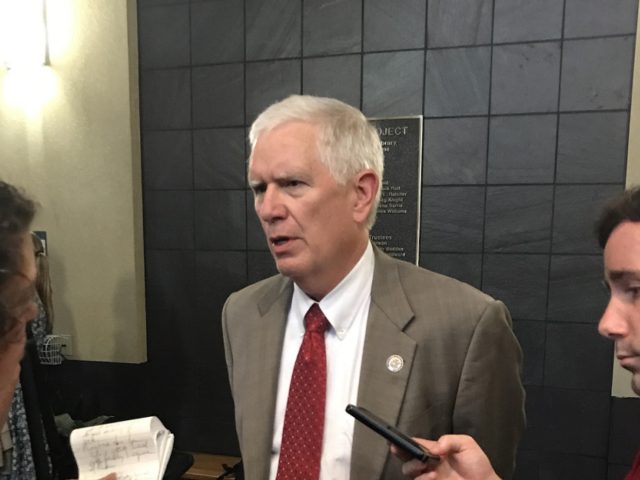 HOMEWOOD, AL – Thursday after an appearance at the Jefferson County, AL Republican Party Executive Committee meeting, Rep. Mo Brooks (R-AL) warned that the millions of dollars spent by Senate Majority Leader Mitch McConnell's Senate Leadership Fund on attack ads could hurt the GOP in the long run.
In an interview with Breitbart News, Brooks said that despite President Donald Trump's endorsement of Strange earlier in the week, enthusiasm for his candidacy and the candidacy of his opponent, former Alabama Supreme Court Justice Roy Moore, has increased since that endorsement.
"Enthusiasm for Roy Moore and Mo Brooks has gone up considerably, particularly in the aftermath of Luther Strange," Brooks said. "People in Alabama don't like outsiders dictating to us how we should vote."
According to Brooks, the Senate Leadership Fund ads coupled with the "negative politics" used by Sen. Luther Strange (R-AL) could result in a Democrat winning the special election to fill the seat vacated by Jeff Sessions in December.