More 'Transgendered' Shows Slated To Appear On TV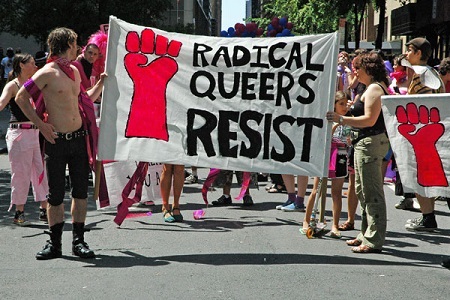 As Laverne Cox's star continues to rise and Olympian Bruce Jenner contemplates whether to share his transition on E!, a revolution is already taking place to bring more stories about the transgender community to the small screen.
Three new reality shows are set to debut in the wake of the groundbreaking work of Orange Is the New Black's Cox—the first transgender actress to earn an Emmy nomination—and Jeffrey Tambor's Golden Globe-winning performance as a father in transition on Amazon's Transparent.
On April 11, Discovery Life will premiere its first original series, New Girls on the Block, featuring six transgender women in varying stages of transition living in Kansas City, Mo.
This summer, TLC will air All That Jazz, about 14-year-old activist and YouTube star Jazz Jennings, who allows cameras to follow her as she navigates suburban South Florida adolescence. And also this summer, ABC Family will offer Becoming Us, a real-life version of Transparent.
The unscripted show focuses on 17-year-old Chicago teen Ben Lehwald, whose dad, Charlie, undergoes sexual-reassignment surgery to become Carly.