MSNBC ignores Chris Matthews' wife losing her congressional race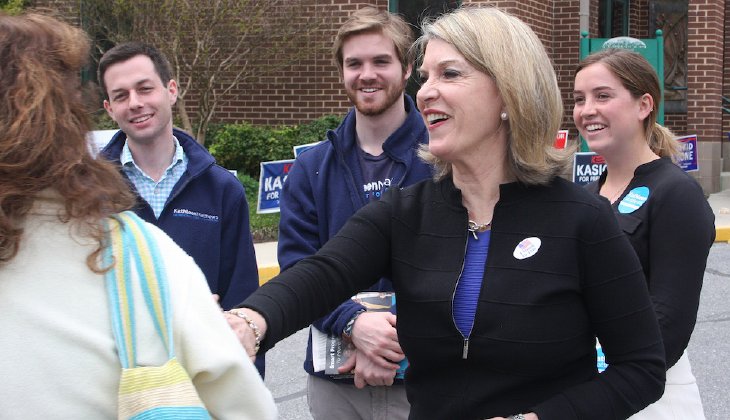 Kathleen Matthews, wife of MSNBC host Chris Matthews, was trounced Tuesday evening in Maryland's 8th Congressional District Democratic primary, but her husband's employer made no mention this defeat in its election coverage.
Polls closed in Maryland at 8 p.m. Tuesday, and State Sen. Jamie Raskin, 53, was declared the projected winner at around 11 p.m. that evening.
MSNBC's only mention of Matthews' role in the Maryland Democratic primary came when Chuck Todd reported Tuesday that she was one of three leading candidates to replace outgoing Rep. Chris Van Hollen, D-Md.
Todd's namedrop came before the polls closed, and well before she was declared the loser in the race.