Nancy Pelosi on Iran deal opponents: 'Have they even read it?'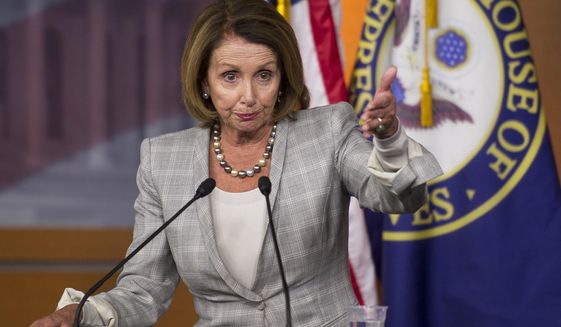 House Minority Leader Nancy Pelosi wondered Thursday whether opponents of President Obama's Iran nuclear program agreement read the deal before coming out in opposition to it, and said she's certain she can keep enough Democrats in line to sustain an Obama veto and preserve his policy.
Praising both Mr. Obama and former President George W. Bush, who she said began building the international coalition that first imposed sanctions and then earlier this month agreed to the deal with Iran, Mrs. Pelosi said she was confident the opponents' campaign to try to defeat the deal in Congress will fail.
She also questioned opponents' motives.
"You wonder why. Have they even read it? It looks political to me," she said.