Nancy Pelosi: Sanctuary Cities Policies Are Not The Problem, Guns Are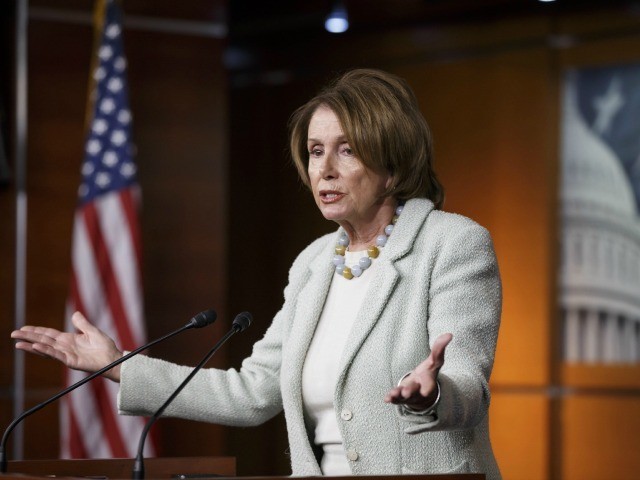 During a July 23 press conference, House Minority Leader Rep. Nancy Pelosi (D-CA) suggested the problem with sanctuary city policies isn't the sanctuary aspect but the continued the access to guns.
An unidentified reporter asked Pelosi if she supports the current GOP push to force cities to comport with immigration laws, and Pelosi made clear that she does not. She then explained her opposition by making nameless references to the July 1 murder of Kathryn Steinle–allegedly shot to death by illegal alien Juan Francisco Lopez-Sanchez on San Francisco's Pier 14–and argued that sanctuary cities are not the problem.
Pelosi said:
The fact that San Francisco is a sanctuary city–and there are many sanctuary cities; many people live in sanctuary cities across the country–[so] that really has nothing to do with what happened in San Francisco [regarding Steinle's murder]. Should we take a look, always review what the standard is? For example, in this case, having nothing to do with sanctuary cities, but why did the Bureau of Prisons not hand [Sanchez] over to ICE as it had done in the past?