Napolitano Warns Police Chiefs About Evolving Terrorism and Domestic Extremism – Lauds DHS 'Fusion Centers'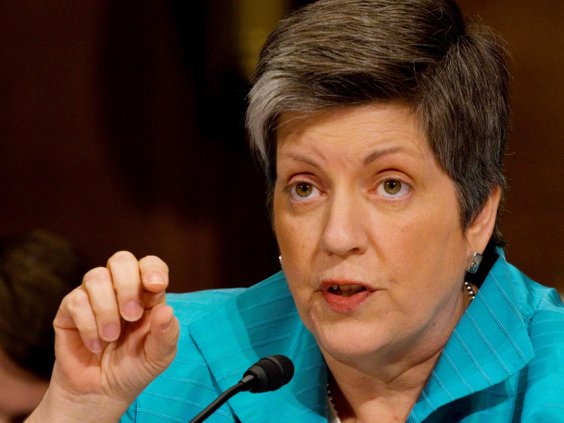 By Edwin Mora
(CNSNews.com) – America faces a "constantly changing" terrorism threat that includes expanding partnerships among al Qaeda-inspired terrorist groups, said Homeland Security Secretary Janet Napolitano.
"More and more, we are seeing a homegrown extremism being an issue," she said.
"The terrorist threat to our nation is as busy as it has been since anytime prior 911. The difference is that instead of one al Qaeda group, we now have many al Qaeda groups or al Qaeda-inspired groups, including for example AQAP [al Qaeda in the Arabian Peninsula], which has been centered in Yemen, which has been one the busiest ones in terms of attempts on the United States since I have been secretary."
In a speech to members of the International Association of Chiefs of Police's (IACP), Napolitano said law enforcement agencies in the United States "have to change and evolve" along with the terrorism threat that the country now faces.
She also called for a new type of "security architecture" that includes the proper resources and information sharing "to make sure that we are minimizing the risk that one of these attacks or attempted attacks will succeed," and "maximizing our ability to cut something off before it has a chance to succeed and we are involving more people in that process."
This new kind of "security architecture" should involve the government, law enforcement, the private sector, and citizens alike, Napolitano told the IACP on Wednesday, because it will increase the amount of information available to help prevent an attack inside U.S. borders.
To read more, visit:Â http://cnsnews.com/news/article/napolitano-warns-police-chiefs-about-evo