Neil Gorsuch sworn in as Supreme Court justice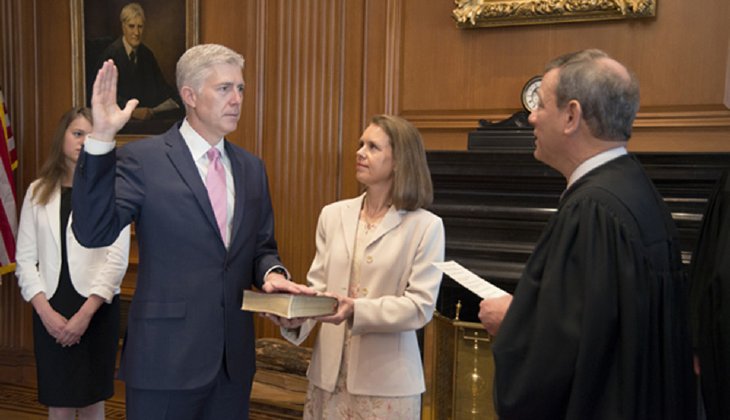 Neil Gorsuch was sworn in as a Supreme Court justice on Monday.
The 49-year-old former 10th Circuit Court of Appeals judge took the constitutional oath at the Supreme Court in private. He is also expected to take the judicial oath in public at the White House later Monday.
Gorsuch, a former law clerk to Kennedy, fills the vacancy created by the death of Justice Antonin Scalia. The high court has been without a ninth justice for more than a year as the result of partisan bickering over the empty slot. After Republicans refused to hold a hearing or vote on former President Obama's nominee, Judge Merrick Garland, Democrats sought to thwart President Trump's pick, Gorsuch, via a filibuster.
Senate Republicans, acting as the majority, changed the rules of Congress' upper chamber to lower the vote threshold required to confirm Gorsuch from 60 votes to 51 votes late last week. Gorsuch was confirmed on Friday with bipartisan support.