New Crime Wave: Criminals Stealing Water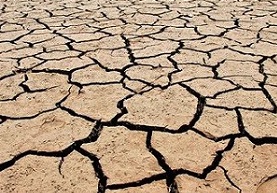 "They're taking the water hoses, taking the copper wiring," says the county's District Attorney, David Linn. "We've even had instances where they've come in and stolen the water pumps from the farmers."
Linn has recently launched a new task force so rural residents and farmers can reach a deputy district attorney 24-7 to report crime, including illegal well drilling.
Linn says a hypothetical call might be, "You know over the past two weeks, the water flow on my kitchen sink has continued to decrease. I notice there's a couple of big drill rigs across the road, looks like they're very active."
An investigator could come out and talk with the well driller to make sure they're drilling where they should be.
"We want to stop the wholesale planned attempt by water drillers to essentially tap out entire neighborhoods of homes without proper legal authority," says Linn. …