New EPA chief Pruitt says agency will respect rule of law, states' rights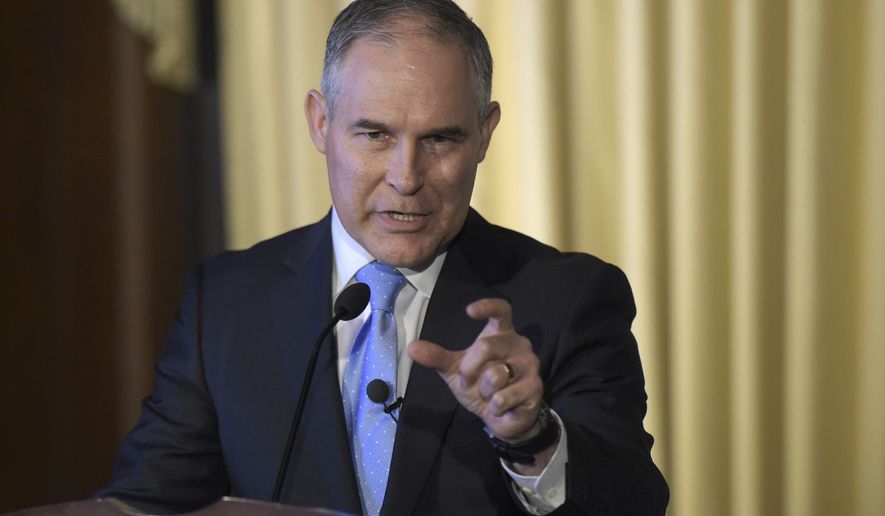 The new head of the EPA set a decidedly more pro-business tone for the agency Tuesday during his first remarks to rank-and-file employees, promoting a balance between protecting the environment and the economy — and warning officials to "avoid" regulatory "abuses."
"We as an agency and we as a nation can be both pro-energy and jobs and we can be pro-environment, and we don't have to choose between the two," newly confirmed Administrator Scott Pruitt told a group of Environmental Protection Agency employees.
Pruitt's address follows a heated confirmation process where more than 800 former and current staff members actively campaigned against him. Pruitt, as Oklahoma's attorney general, fought the EPA in court and accused the agency of routinely over-regulating businesses. He vowed that as the agency's new leader, he would work to scale back its authority.
"Regulations ought to make things regular. Regulators exist to give certainty to those that they regulate. Those that we regulate ought to know what's expected of them, so that they can plan and allocate resources to comply," he told the crowd.
Tensions with staff, however, could remain high as Pruitt takes over.