NEW PLANNED PARENTHOOD VIDEO: PARENTS DIDN'T KNOW BABY ORGANS WERE SOLD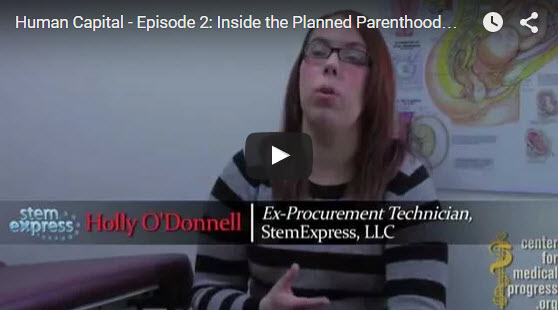 The latest video from the Center for Medical Progress is not an undercover sting operation, but rather an interview with former blood and tissue procurement technician Holly O'Donnell, who worked for a biotech company called StemExpress.
StemExpress has been referenced in several previous videos as the primary customer for tissue and organs harvested from children aborted at Planned Parenthood clinics. In this video, O'Donnell alleges that such harvesting was often undertaken without the knowledge or consent of the pregnant women.