New poll shows Biden falling badly, three-way tie for Democratic lead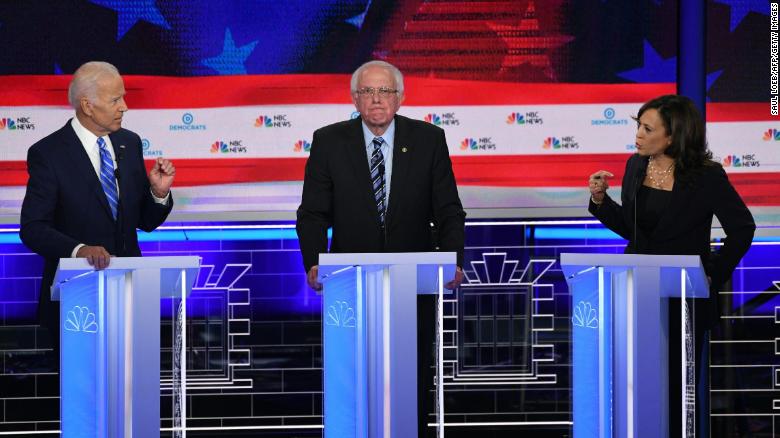 JOE BIDEN's support in the race for the Democratic presidential nomination is slipping, according to a new survey from Monmouth University Poll that shows the former vice president dropping below 20 percent.
The survey showed Biden with support from 19 percent of Democratic and Democratic-leaning voters nationally, a double-digit decline from Monmouth's most recent poll in June when he led the pack with 32 percent.
Now, the dynamics have changed, according to the Monmouth survey. Sens. Bernie Sanders (I-Vt.) and Elizabeth Warren (D-Mass.), the primary field's top progressive candidates, are each at 20 percent, putting them in a statistical tie with Biden and indicating a tightening three-way race.
Sen. Kamala Harris (D-Calif.) was a distant fourth in Monday's poll, with 8 percent. Her level of support was unchanged from Monmouth's June survey.