Newt Gingrich cuts staff, aims at Tampa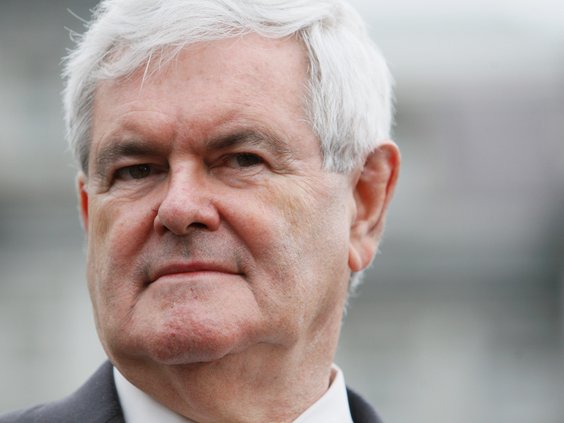 By MIKE ALLEN | Politico
Newt Gingrich is cutting back his campaign schedule, will lay off about a third of his cash-strapped campaign's full-time staff, and has replaced his manager as part of what aides are calling a "big-choice convention" strategy, communications director Joe DeSantis told POLITICO.
Michael Krull, a former advance man and a college friend of Callista Gingrich's who took over the campaign after a staff exodus in June, was replaced last weekend by Vince Haley, who has worked for Gingrich for nine years and currently is deputy campaign manager and policy director.
"We're focusing exclusively on what it'll take to win what we're going to be calling a big-choice convention in August," DeSantis said in a phone interview Tuesday night.
t's largely a strategy of necessity: The former House Speaker is a distant third in delegates, behind Mitt Romney and Rick Santorum. His campaign-finance report for February, released last week, showed more debt ($1.55 million) than cash on hand ($1.54 million).
DeSantis said the former Speaker will continue to visit states with primaries, but will have a less intense campaign schedule. DeSantis promised that the campaign will be "more positive and ideas-focused," eschewing attacks on Republican rivals. The aide said the campaign will be more digital, focusing on low-cost communications tools, including informational videos, social media and the web.
"We think that a big part of how we succeed is getting back to core Gingrich, which is a focus on big ideas and positive solutions – having someone who is intimately aware of Newt's policy positions and the way things are framed, and has been working with Newt for so long on the policy front. We think that having him as the campaign manager is very important."
To read more, visit:Â http://www.politico.com/news/stories/0312/74569.html#ixzz1qNGOcaAn