Newt Gingrich Fails to Qualify for Virginia's Presidential Primary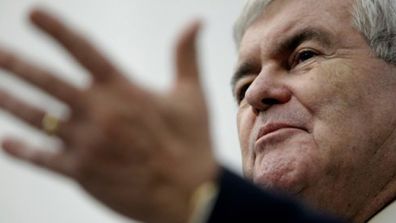 RICHMOND, Va. – Newt Gingrich will not be on the ballot for Virginia's Republican presidential primary after failing to gain the required 10,000 signatures to qualify, the Republican Party of Virginia announced early Saturday.
"After verification, RPV has determined that Newt Gingrich did not submit required 10k signatures and has not qualified for the VA primary," the party said on its Twitter feed just after 2:30am local time.
The former House Speaker had submitted 11,050 signatures to the State Board of Elections by Thursday's 5:00pm deadline and they were turned over to the state GOP for certification, the Richmond Times-Dispatch reported.
On Friday the state's Republican Party announced that Texas Gov. Rick Perry had also failed to qualify for the primary, which is to be held on Super Tuesday, March 6. Perry had submitted 11,911 signatures for verification.
The state requires candidates to submit petitions with 10,000 signatures from registered Virginia voters with 400 signatures from voters in each of its eleven congressional districts.
The announcement is expected to be a significant blow to Gingrich, who lives in McLean, Va., and was leading the field in the most recent poll of Republican voters in the state.
The Quinnipiac University poll released Wednesday showed Gingrich with a slight lead over former Massachusetts Gov. Mitt Romney in Virginia. Gingrich was at 30 percent and Romney 25 percent among Republican voters.
To read more, visit: Â http://www.foxnews.com/politics/2011/12/24/newt-gingrich-fails-to-qualify-for-virginias-presidential-primary/