Newt Gingrich tells Georgia Republicans he'll be a candidate in '12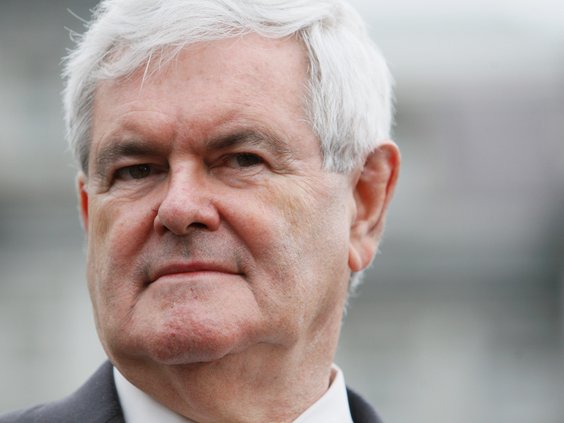 Former U.S. House speaker Newt Gingrich has touched base with several prominent Republicans in his former home state, telling them that he intends to make a run for president in 2012 using Georgia as his base – and that he already has his eye on office space in Buckhead for a campaign headquarters.
Gingrich met on Thursday with Nathan Deal, whom Gingrich endorsed during a critical phase of last year's Republican primary for governor.
House Speaker David Ralston introduced Gingrich Thursday night at a downtown Atlanta affair hosted by the Paulding County Chamber of Commerce.
The visits and conversations – some face-to-face, others on the phone — appear to be an attempt by Gingrich to revive his old campaign network and lock down as much support as possible in a state won by Republican Mike Huckabee in the 2008 presidential primary.
A spokeswoman for Johnny Isakson said Gingrich called the U.S. senator earlier this month – adding that Gingrich was not definite about his plans in that conversation. In an interview on Friday, U.S. Sen. Saxby Chambliss said he had not talked to Gingrich yet, but that the former U.S. House speaker had asked for an appointment in the near future. "He said, 'I need a significant amount of your time,'" Chambliss said.
Gingrich, 67, is registered to vote in Virginia, and has a Virginia driver's license. But he spent most of his adult life in Georgia, and from 1979 until 1999 — the last three years as speaker — Gingrich was a congressman from metro Atlanta.
To read more, visit: Newt Gingrich tells Georgia Republicans he'll be a candidate in '12