No dithering: Tea party rolls out community organizing, 'conservative style'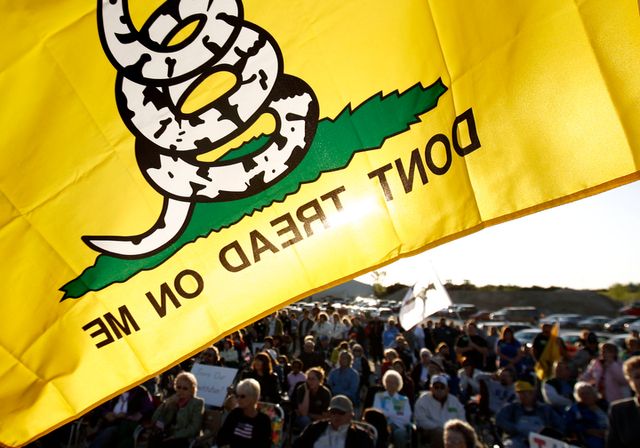 Tea party organizers are intent on repeating the 2010 midterm elections, when heartland candidates swept through a number of important races, proof that grassroots folks were alive, kicking and politically engaged. Evidence of such this year: here comes the Tea Party Patriots Citizens Fund SuperPAC, launched Monday to focus on key Senate races in the 2014 midterms, plus the care and training of those voters who could make the difference.
"Unlike other Super PACs that drop in negative ads from their perches in Washington to trash opponents, we will empower the people to have the most impact in targeted districts and states," says Jenny Beth Martin, president of the new outreach, and a co-founder of the parent group, which represents some 3,000 local tea party groups.
They are definitely unhappy with some lawmakers.
"We are currently huddling with activists on the ground in South Carolina looking for an alternative to Sen. Lindsey Graham, and in Kentucky, where many have lost faith in the Senate Minority Leader Mitch McConnell," Mrs. Martin says, noting the organization soon intends to expand its mission into Mississippi, Nebraska, Louisiana, Arkansas and North Carolina races.
"Think of the Citizens Fund really as community organizing for conservatives," she adds. "What makes us different is simple: We're the only super PAC with tens of thousands of grassroots activists across the country, and we will make sure they get what they need to elect conservatives and hold elected officials accountable."