Number of Hillary Clinton's emails flagged for classified data grows to 60 as review continues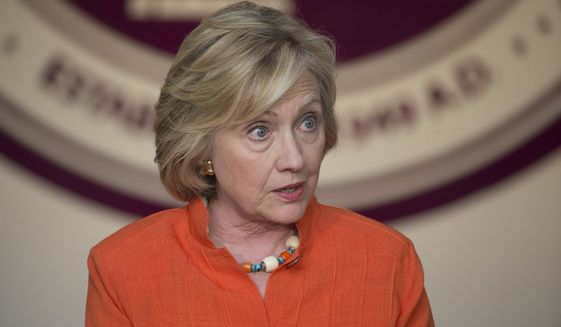 While media coverage has focused on a half-dozen of Hillary Rodham Clinton's personal emails containing sensitive intelligence, the total number of her private emails identified by an ongoing State Department review as having contained classified data has ballooned to 60, officials told The Washington Times.
That figure is current through the end of July and is likely to grow as officials wade through a total of 30,000 work-related emails that passed through her personal email server, officials said. The process is expected to take months.