Obama adviser slams Israel, says West Bank settlements 'corrode' Palestinian peace efforts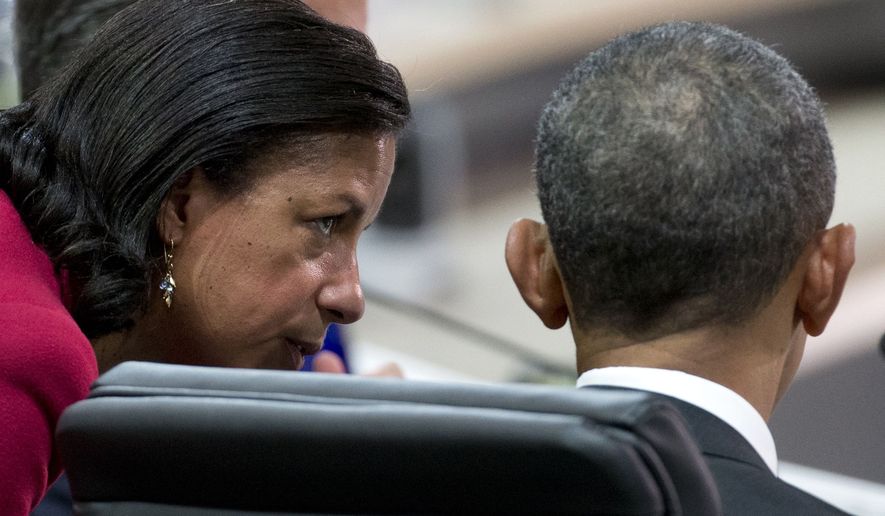 White House National Security Adviser Susan E. Rice slammed Israeli settlement activity in the West Bank Monday night, while she pledged that the Obama administration will increase U.S. military support for Israel.
"Settlement activity corrodes the possibility of two states. It moves us toward a one-state reality," Ms. Rice told the American Jewish Committee's Global Forum in Washington.
She said the administration opposes settlement activity in the West Bank "just like every administration since 1967, Republican and Democratic, just as we oppose counterproductive Palestinian actions including incitement and violence."
Referring to talks last week in Paris talks on Israeli-Palestinian peace, Ms. Rice said the participants emphasized "that a negotiated two-state solution is the only way to achieve an enduring peace."
"Peace is necessary, just and possible," she said.