Obama Hands 166,000 Criminal Illegals A Free Pass And The Reason May Outrage You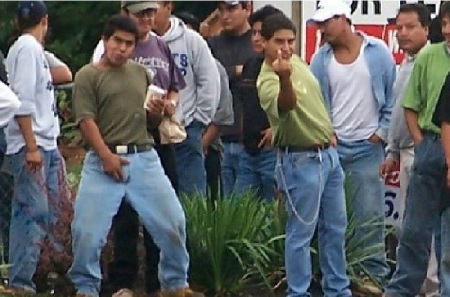 Judicial Watch obtained documents proving that, to date, the Obama administration has released 165,950 illegal aliens with criminal convictions back into the population.
The watchdog organization released 76 pages of Homeland Security documents on Friday, retrieved through FOIA request, showing that many of the criminals were found guilty of violent crimes, including homicide, sexual assault, kidnapping, and aggravated assault.
According to a report published by the Center for Immigration Services in May 2014, Immigration and Customs Enforcement (ICE) freed 36,007 convicted criminal aliens who had nearly 88,000 convictions, including 193 homicide convictions, 426 sexual assault convictions, and 303 kidnapping convictions in the year 2013 alone.
Immediately following the release of the CIS report, former Chairman of the House Judiciary Committee, Congressman Lamar Smith, R-Texas, issued a statement terming the action "the worst prison break in American history." He added that "President Obama's lax immigration policies have put the lives of Americans at risk."