Obama orders new green rules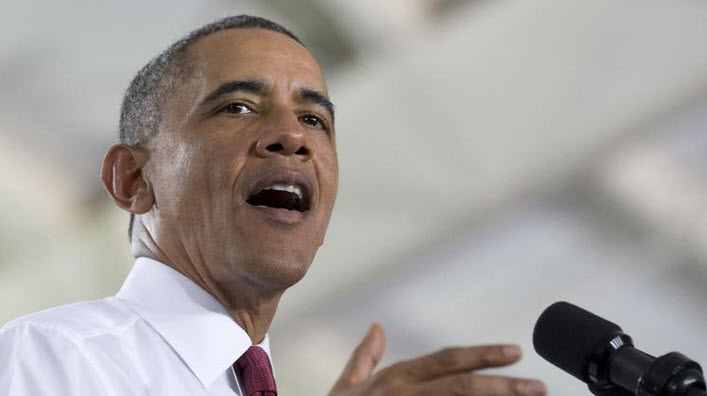 President Obama on Tuesday announced that he was ordering his administration to develop a set of new fuel efficiency standards for trucks, buses, and other heavy-duty vehicles.
Obama did not detail specific targets for heavy-duty vehicles, but said he expected a draft proposal by March of next year, and the rule to be implemented by 2016.
While heavy-duty trucks and buses represent just 4 percent of the vehicles on the road, they generate 20 percent of the nation's vehicular carbon pollution.
"We want trucks that use less oil, save more money, and cut pollution," Obama said at a press event held at a Safeway distribution center in suburban Maryland, which he heralded as a leader in the bid to improve fuel economy.
The grocery chain is part of a public-private coalition designed to improve fuel efficiency through redesigning vehicles, and uses trucks with advanced aerodynamics, efficient tires, and larger trailers.