Obama team nixed fundraiser by attorney for sex offender pal of Bill Clinton, emails show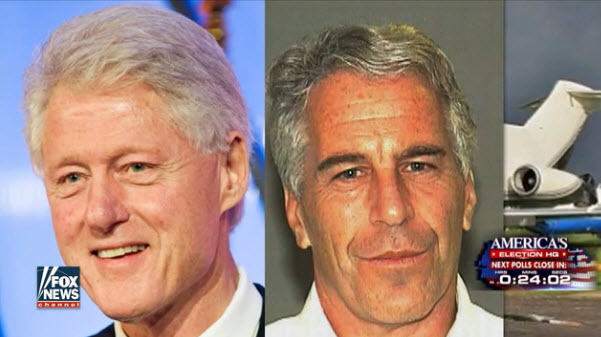 One of America's top defense attorneys was deemed too controversial to host an event for President Obama, according to newly surfaced emails, mainly because of one particular client – a jet-setting billionaire accused of trafficking underage girls, who also happens to be close friends with Bill Clinton.
Famed attorney Roy Black, 71, represented Jeffrey Epstein, 63, a Palm Beach finance mogul accused of trafficking for himself and his powerful friends nearly three-dozen underage girls for sex. Black, and his co-counsel Alan Dershowitz, secured a remarkable deal in 2008 in which Epstein pleaded guilty to one count related to prostitution with a minor, registered as a sex offender, and served, partly in home detention, just 13 months of a 19-month sentence.
A May 12 email chain posted on WikiLeaks showed Democratic National Committee leaders fretted that Black had hosted a fundraiser for Obama in 2007, and had been initially cleared in February to host a second fundraiser at his Miami Beach mansion, listed earlier this year for $17 million. But negative subsequent publicity as a result of representing Epstein gave party officials pause.
"We were also asked to vet the following for POTUS hosting. The only issue is Roy Black. New issues have come up since his last vet in February 2016," wrote Kevin Snowden, deputy compliance director at the DNC.
"I lean no to (Black) hosting but could be ok with (him) attending," wrote back Alan Reed, also a deputy compliance director with the DNC.