Obama touts military gains, but signals no strategy shift in ISIS fight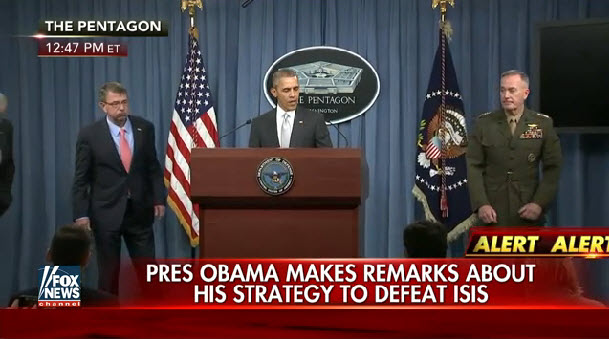 In what was billed as a major public push of U.S. strategy to defeat the Islamic State, President Obama took only a few minutes at the Pentagon on Monday to outline several recent successes but offered no new plans toward stopping the terror group's growing, global threat.
"As we squeeze its heart, we'll make it harder for ISIL to pump out its terror and propaganda," said Obama, following the rare Pentagon meeting with his National Security Council.
The president restated his multi-prong strategy of a massive air campaign, targeting Islamic State leaders and diplomatic efforts to end the civil war in Syria, where the group has flourished.