Obamacare Premiums for 2017 Jumped 25% on Healthcare.gov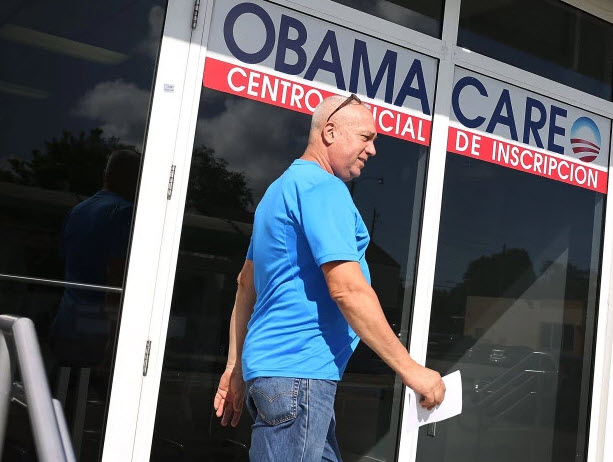 The average premium for benchmark 2017 Obamacare insurance plans sold on Healthcare.gov rose 25% compared with 2016, the U.S. government said on Monday, the biggest increase since the insurance first went on sale in 2013 for the following year.
The average monthly premium for the benchmark plan is rising to $302 from $242 in 2016, the Department of Health and Human Services said. The agency attributed the large increase to insurers adjusting their premiums to reflect two years of cost data that became available.
The government provides income-based subsidies to about 85% of people enrolled, and those credits will increase with the higher premiums. It said 72% of consumers on HealthCare.gov will find plans with a premium of less than $75 per month.
Large national insurers including Aetna AET -0.49% , UnitedHealth Group, and Anthem ANTM -0.09% have said they are losing money on the exchanges, created under President Barack Obama's national healthcare reform law, because patient costs are higher than anticipated and enrollment is lower than forecast. Both UnitedHealth UNH -0.70% and Aetna have pulled out of the exchanges for 2017.
As a result, consumers will have fewer plans to choose from. In 2017, in five states there will be offerings from only one insurance company. The government expects average monthly 2017 enrollment of 11.4 million people, up about 1 million from 2016.