Obama's rush to regulate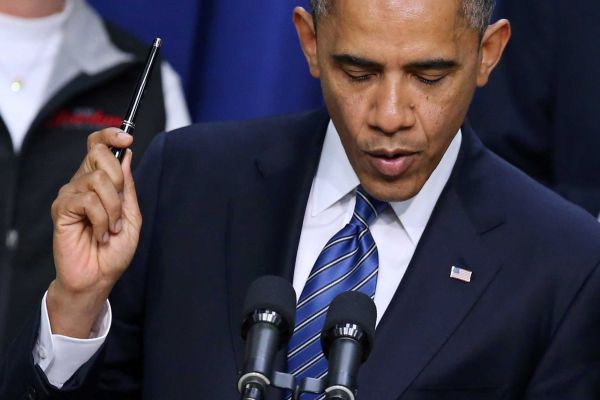 President Obama has ordered his officials to step on the gas and clear as much of his regulatory agenda as possible during the twilight of his time in office.
The clock is ticking, creating a sense of urgency in the administration to crank out his new rules without delay.
Just a year into the president's second term, experts and former administration officials say it is do-or-die time for scores of regulatory initiatives across the federal government that could shape his legacy. So Obama is spurring agencies on.
"He has directed his entire administration to move as quickly as possible in identifying and acting on steps they can take to make progress on behalf of the American people," White House spokesman Matt Lehrich said.
Prominent Republicans such as House Majority Leader Eric Cantor (Va.) complain that Obama's approach has already produced rules that are overly "burdensome" and serve to slow economic growth.