Ohio goes down to the Wire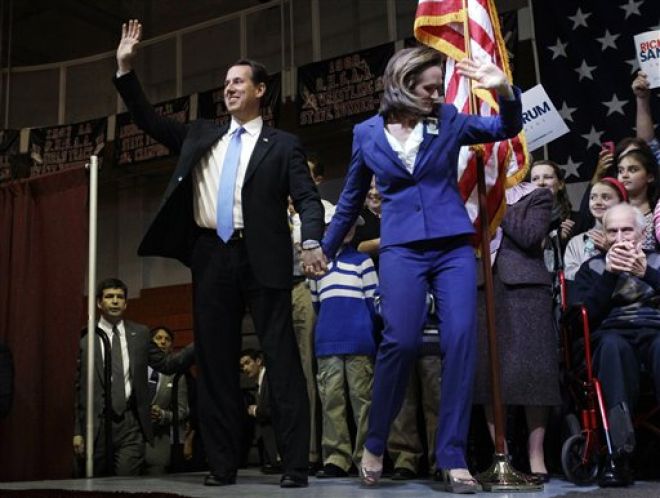 Fox News
Mitt Romney and Rick Santorum have found themselves locked in an airtight race for Ohio — the vital swing state that is considered the Super Tuesday prize — after splitting victories along with Newt Gingrich in eight other states.
As results continue to stream in out of Ohio, Romney has crept ahead of Santorum for the first time. The former Massachusetts governor is now leading by a few thousand votes, as Romney aides voice confidence in their chances in the Buckeye State.
Fox News projects Gingrich will finish third in the state, and Ron Paul will finish last.
Aside from the primary in Ohio, the caucuses in Alaska still have not produced a winner.
But the Republican presidential candidates quickly carved up the rest of the Super Tuesday pie. The split result ensured that the protracted and unpredictable GOP primary contest will press onward, as the candidates head next into a set of southern and midwestern states.
Santorum is the projected winner in North Dakota, Tennessee and Oklahoma. That gives him the foundation for a good night after losing out to Romney in Michigan and Arizona a week ago, and in Washington state over the weekend.
Romney, though, has notched four wins — in Idaho, Vermont, Virginia and Massachusetts, the state where he was governor. Virginia was perhaps the least suspenseful contest of the night, as only he and Paul qualified for the ballot.
Gingrich also swept to what is expected to be a decisive victory in Georgia, the state he used to represent in the House.
Meanwhile, the candidates eagerly awaited the results from Super Tuesday's most hard-fought contest in Ohio.
Romney has surged in recent days in Ohio after Santorum had a sizeable lead in the state. But even if Santorum were to come out ahead in the popular vote, he is ineligible for 18 of the state's 66 delegates because of filing problems.
According to exit polls, those who are most concerned with beating President Obama say they are voting for Romney while Santorum is taking the advantage among conservatives. Santorum also has the edge among those without a college degree — who number about half in exit polling.
Romney barnstormed the state on Tuesday before returning to his home state of Massachusetts to cast a vote in Belmont before attending an Election Night rally in Boston.
To read more, visit:Â http://www.foxnews.com/politics/2012/03/06/voters-across-nation-head-to-gop-polls-but-divided-outcome-could-mean-uncertain/#ixzz1oPAEMgKO