Palin fuels presidential bid speculation in Iowa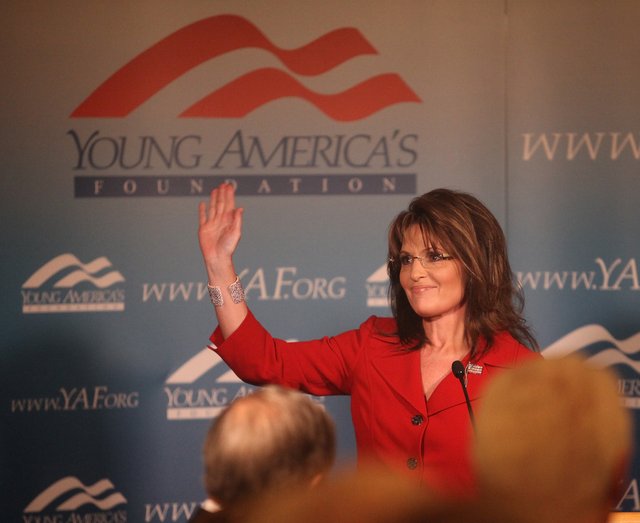 By Steve Holland
(Reuters) – Republican Sarah Palin said on Tuesday she is still studying a potential 2012 presidential run, though her daughter said she has already made up her mind.
Palin, the Republican vice presidential nominee in 2008, attended the premiere of a flattering documentary about her, "The Undefeated," at the opera house in this small Iowa town.
Palin has carefully left the door open to a campaign. Her appearance in Iowa was likely to encourage those who think the former Alaska governor still might jump into a wide-open race.
Her visit came a day after Michele Bachmann, a Republican member of the U.S. House of Representatives who is often compared to Palin, launched her own presidential campaign in Iowa, and at a time when many candidates, even President Barack Obama, are touring the early voting state to seek support.
The Midwestern state holds the first contest on the road to the Republican 2012 presidential nomination.
Palin's daughter Bristol, a mini-celebrity in her own right, added to the political buzz by saying on Fox News that her mother had made up her mind already about whether to seek the nomination and that she would like to see Sarah Palin run.
"She definitely knows," Bristol Palin said when asked whether Sarah Palin had made up her mind. She said the decision would remain within the family for now.
Palin brushed aside her daughter's comments as she arrived for the premiere, saying: "I'm still contemplating."
To read more, visit:Â http://www.reuters.com/article/2011/06/28/us-usa-campaign-palin-idUSTRE75R61420110628