Parents of Benghazi victims sue Hillary Clinton in federal court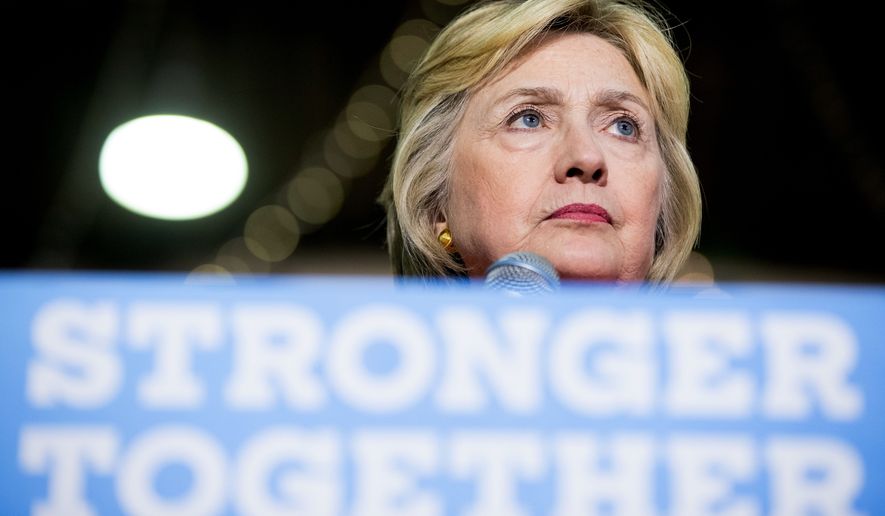 The parents of two of the Americans killed in the Benghazi terrorist attacks sued Hillary Clinton in federal court Monday, saying the former secretary of state is liable for their deaths.
The lawsuit, filed by Patricia Smith and Charles Woods, blames the attacks in part on the current Democratic presidential nominee's use of a private email server when she was secretary of state.
The server, which was the object of foreign government hack attempts, enabled the Islamic State allied terrorists to "obtain the whereabouts of Ambassador Christopher Stevens and thus the U.S. State Department and covert and other government operations in Benghazi, Libya and subsequently orchestrate, plan, and execute the now infamous September 11, 2012 attack," the suit claims.
The lawsuit also accuses Mrs. Clinton of defamation and the infliction of distress, and seeks damages from her on that score too. It claims that "During her campaign for President, Defendant Clinton has negligently, recklessly, and/or maliciously defamed Plaintiffs by either directly calling them liars, or by strongly implying that they are liars."
There was no immediate public response from the Clinton campaign.