Parnell: Palin Is Qualified To Serve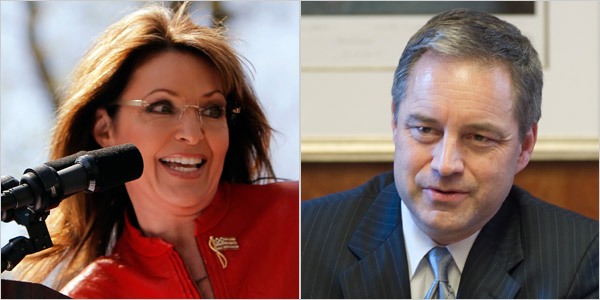 By Scott Conroy, Real Clear Politics
Alaska Gov. Sean Parnell on Friday cited state ethics laws in stopping short of endorsing a potential presidential campaign by his predecessor, former Gov. Sarah Palin.
But Parnell had nothing but kind words for the woman under whom he served as lieutenant governor for two-and-a-half years.
"You're going to get me in ethical trouble because in my state, I can't speak to political races," Parnell said during a Q and A session with reporters at the National Press Club in Washington. "I can certainly tell you that I think Gov. Palin is qualified to serve and can do that if she so choses, but for me to make any kind of political statement, I am ethically obligated not to."
Parnell was in Washington to attend the National Governors Association's winter meeting and to meet with members of the Alaska congressional delegation and with Obama administration officials.
The Republican governor's National Press Club speech was designed to promote increased domestic oil exploration and production-a goal that he said was increasingly important to American economic and national security interests, in light of the recent uprisings in the Middle East.
To read more, visit: Â http://realclearpolitics.blogs.time.com/2011/02/25/parnell-palin-is-qualified-to-serve/?utm_source=feedburner&utm_medium=email&utm_campaign=Feed:+timeblogs/real_clear_politics+(TIME:+Real+Clear+Politics)